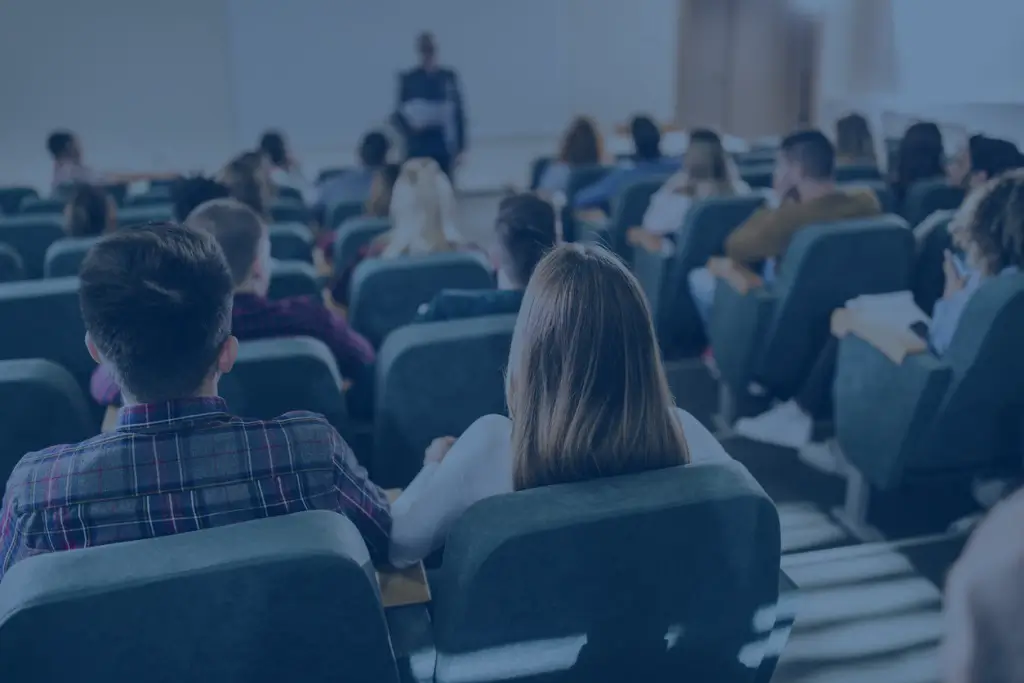 ESGRI's platform provides a wealth of opportunities for employees to learn new skills, advance their careers and instill a strong sense of ESG throughout an organization. ESGRI's platform delivers learning materials to your employees through its wide range of workshops, training, reporting, new starter induction, and trusted ESG news.
ESGRI's platform offers various types of courses that can help boost the productivity and the efficiency of employees while helping them feel more appreciated. These courses are designed specifically with the needs and interests of businesses in mind, so they are easy enough for beginners but also challenging enough for experienced professionals who want something fresh to do with ESG.
Reducing training costs is a huge benefit of ESGRI's platform. Usually, companies need to send their employees to a classroom or another facility where they can learn the skills, they need to perform their jobs. This can be expensive and time-consuming, and if you're looking for a way to cut back on these costs while still providing your employees with necessary training opportunities for ESG, ESGRI's platform might be right for you.
Furthermore, the platform allows employees the flexibility of learning wherever they want, at home, after work, or when commuting between meetings during lunch hour. So long as there's internet access available somewhere nearby your staff can stay up to date with the latest ESG news.
ESG Reporting Intelligence will cover these areas and will continue to build out more content as time progresses.
UN ESG Frameworks:
United Nations Principles of Responsible Investment (UN PRI)
The PRI encourages investors to use responsible investment to enhance returns and better manage risks, but does not operate for its own profit, engages with policymakers, and is supported by the UN.
United Nations Sustainable Development Goals (SDGs)
The SDGs were adopted by all UN member states in 2015 as a universal call to action to end poverty, protect the planet and ensure that all people enjoy peace and prosperity by 2030.
United Nations Principles of Responsible Banking (UN EPFI)
The UN EPFI is a unique framework for ensuring that signatory banks' strategy and practice align with the vision society has set out for its future in the sustainable development goals and the Paris climate agreement. United Nations Global Compact (UNGC) The UN GC is a voluntary initiative based on CEO commitments to implement universal sustainability principles and to take steps to support UN goals.
Taskforce on Climate-related Financial Disclosures (TCFD) & SFDR/Article 9
The TCFD recommendations on climate-related financial disclosures are widely adopted and applicable to organizations across sectors and jurisdictions. They are designed to solicit decision-useful, forward-looking information that can be included in mainstream financial filings.
Modern Slavery Act
Modern slavery is the severe exploitation of other people for personal or commercial gain. Modern slavery is often a consideration within the supply chain risks but can be a range of people exposed in both developed and emerging markets.
The Equator Principles
the Eps is a risk management framework, adopted by financial institutions, for determining, assessing, and managing environmental and social risk in projects and is primarily intended to provide a minimum standard for due diligence and monitoring to support responsible risk decision-making.
IFC Environmental & Social Performance Standards and Guidance Note
IFC's environmental and social performance standards define IFC clients' responsibilities for managing their environmental and social risks.
International Organization for Standardization (ISO) Environmental Standards
ISO 14001 sets out the criteria for an environmental management system and can be certified. It maps out a framework that a company or organization can follow to set up an effective environmental management system. Designed for any type of organization, regardless of its activity or sector, it can provide assurance to company management and employees as well as external stakeholders that environmental impact is being measured and improved.
United Nations Social and Environmental Standards (UN SES)
UNDP's SES underpins a commitment to mainstream social and environmental sustainability in programs and projects
ESG Reporting:
Sustainable Accounting Standards Board (SASB)
SASB Standards guide the disclosure of financially material sustainability information by companies to their investors. Available for 77 industries, the Standards identify the subset of environmental, social, and governance (ESG) issues most relevant to financial performance in each industry.
GRESB
Its mission is to assess and benchmark the Environmental, Social, and Governance (ESG) and other related performance of real assets, providing standardized and validated data to the capital markets.
Global Reporting Initiative (GRI)
GRI is an independent, international organization that helps businesses and other organizations take responsibility for their impacts, by providing them with the global common language to communicate those impacts. We provide the world's most widely used standards for sustainability reporting the GRI Standards.
Carbon Disclosure Project (CDP)
CDP is a not-for-profit charity that runs the global disclosure system for investors, companies, cities, states and regions to manage their environmental impacts.
B Corporation (BCorp)
Certified B Corporations are businesses that meet the highest standards of verified social and environmental performance, public transparency, and legal accountability to balance profit and purpose.
Property Frameworks:
US Green Building Council (LEED)
Available for virtually all building types, LEED provides a framework for healthy, highly efficient, and cost-saving green buildings.
BREEAM
BREEAM is a sustainability assessment method for master planning projects, infrastructure and buildings.
CEEQUAL
CEEQUAL can be used for the assessment of all types of civil engineering, infrastructure, landscaping, and public realm projects and contracts.
Green Building Council of Australia (Green Star)
Green Building Council of Australia rate the sustainability of buildings, fit-outs, and communities through Australia's largest national, voluntary, holistic rating system.
Infrastructure Sustainability Council of Australia (ISCA)
The Infrastructure Sustainability Council of Australia (ISCA) is a member-based, not-for-profit peak body operating in Australia and New Zealand with the purpose of enabling sustainability outcomes in infrastructure.
Climate Bonds Initiative (Green Bond)
They promote investment in projects and assets necessary for a rapid transition to low carbon and climate-resilient economy.
CICERO (Green Bond)
CICERO provides independent, research-based evaluations of green bond investment frameworks to determine their environmental robustness.
Workshops
1. SDGs
2. Circular Economy
3. ESG Reporting Technology
4. ESG Assessment Technology
5. Carbon Footprint
6. Carbon Credits
7. Supply Chain Management
8. Modern Slavery
9. Property Technology
10. Green Washing
11. Responsible Investment
12. Asset Management Strategies
13. Sustainable Finance
14. ESG-linked FX, Lending and capital products
ESG Reporting Intelligence Reporting Tool
1. ESG Materiality Assessment
2. ESG Reporting
3. Carbon Footprint Reporting
4. Sustainable Development Goals
5. Supply Chain ESG Risk Management
6. Supply Chain Assessment
If you're thinking about how to improve the learning and development of your employees for ESG, then ESGRI's platform has the solutions you need. It's a great way to provide access to the training they need at any time, from anywhere. Whether you're seeking a way to expand your team's ESG knowledge or looking for ways to retain high-performing individuals, our platform can benefit your business in many ways.
4. Current ESG tech and how it's all for measurement and nothing to help the SME
There is a broadening understanding that ESG considerations are not merely an obligation of good corporate citizenship, but a key determinant to the long-term success of financial investments. However, the tools available to create, measure and monitor ESG goals and targets are generally only available for enterprise customers, crucially leaving out SMEs. SMEs need the ability to be able to track themselves in key sectors such as; property, investments, carbon foot measurements and carbon credit trading.
1. property ESG credentials (e.g., Envizi, EP&T, Measurabl) It has been shown that property companies with a strong ESG profile have higher market valuations and more stable financial performance than those without. When investors take into account ESG factors they find out that there is a correlation between good sustainability practices and improved performance. More specifically ESG technologies can help SME's by;
● Reducing costs: The ESG approach has the power to help you save money by reducing your environmental impact, as well as any associated liabilities.
● Attracting better employees and tenants: A commitment to responsible investment will attract a highly motivated workforce or client base.
● Improve reputation: A green reputation is a positive differentiator in any industry, but particularly so with property due to its long-term nature.
Current ESG Proptech solutions:
Envizi:
Envizi's ESG software solutions provide a suite of integrated software modules that support the ongoing monitoring, analysis, management, and reporting of ESG and sustainability performance metrics across the value chain. It's designed to make enterprises' ESG data capture and reporting consolidated, easy, and secure. Envizi allows larger organizations to capture ESG metrics from your value chain to analyze material risks and opportunities to ensure ESG performance improvement and track key ESG and sustainability initiatives across your organization. Eliminate different platforms, spreadsheets, document control issues, and email exchanges with sensitive data once and for all.
EP&T Global:
EP&T Global aims to reduce energy consumption and carbon emissions for businesses operating in the built environment. They extract, analyze and report IoT data to reduce building energy use, and to save money and the environment in the process. They've recently integrated big data analytics and machine learning with their software analytics platform. With buildings and construction now accounting for over 39% of global energy-related CO2 emissions, it's more urgent than ever to reduce the consumption of energy and other resources in commercial buildings. They help their clients achieve their sustainability targets and have a track record of reducing CO2 emissions by an average of 23%. Since 2015, they have played a significant role in reducing 340,000 tonnes of CO2 emissions. This equates to taking 73,455 cars off the road for one year.
Measurabl:
Measurabl helps take control of an organization's ESG data with its centralized platform. Measurabl automatically collects data from disparate sources so an organization can manage it all in a single platform. It was previously difficult to garner actionable ESG data at the building level on current and potential real estate investments. With Measurabl's ESG Real Estate Data, it can allow for the integration of high-quality asset-level data with systems, portals, and business applications to meet disclosure requirements, assess risk, and achieve climate goals and commitments.
Despite all three of these companies providing a large range of features and benefits, it's mostly suited for larger entities, neglecting SMEs. As the cost of IoT devices continues to become more affordable it will allow for SMEs to begin tracking key information to start collating and analyzing ESG statistics. When SMEs start collating this information, they will need a platform that centralizes all the different real-time ESG data to make informed decisions.
2. Investment (Sustainalytics, MSCI, RepRisk, Refinitiv),
ESG stands for environmental, social and governance. ESG technology can be used in investments and finance to help companies manage their environmental impact, reduce risks related to employee behavior and add transparency to the financials of all kinds of businesses. This helps investors make better investments by letting them see all aspects of a company's performance, including how it affects its customers and the planet. ESG technology can allow an organization to integrate better information about their investments into financial reports. Some software can integrate with online platforms like Xero or Quickbooks Online; but generally, for SMEs, this isn't available, creating a huge need in the market.
Sustainalytics:
Sustainalytics, a Morningstar Company, provides high-quality, analytical environmental, social, and governance (ESG) research, ratings, and data to institutional investors and companies. For more than 25 years, our firm has focused on delivering innovative solutions that have enabled the world's leading institutional investors to identify, understand, and manage ESG-driven risks and opportunities. With Sustainalytics now a part of Morningstar, we're accelerating our efforts to bring meaningful ESG insights to investors of all types across different asset classes at the company and fund levels. Sustainalytics' Corporate Solutions unit works with hundreds of companies and their financial intermediaries to help them consider sustainability in policies, practices, and capital projects.
RepRisk:
RepRisk was born as a due diligence tool, the RepRisk ESG Risk Platform, and is one of the world's largest databases on ESG and how businesses conduct risk management. Delivered as a Software as a Service (SaaS), allows businesses to conduct in-depth risk research on companies, infrastructure projects, sectors, and countries. Furthermore, for investment due diligence a company can identify the industry-specific material ESG risks in line with the
SASB standards, assess ESG risks of companies and projects through RepRisk's SDG risk lens or monitor your ESG risks daily. RepRisk Data Feeds integrate RepRisk's proprietary risk metrics into your internal systems and processes, helping you to systematically and seamlessly screen and monitor large portfolios of clients, investments, suppliers, and more – and flag companies with high ESG risk exposure.
MSCI:
MSCI is a leading provider of critical decision support tools and services for the global investment community. They have over 50 years of expertise in research, data and technology to power better investment decisions by enabling businesses to understand and analyze key drivers of risk and return to confidently build more effective portfolios. They create industry-leading, research-enhanced solutions that their clients use to gain insight into and improve transparency across the investment process.
ESG products and technology in the finance and investments industry are centered around providing a better world for all of us, yet these solutions are not very accessible to SMEs. SMEs need to be able to apply ESG to any kind of investing or financial decision-making process as well. The ESG framework can help SMEs make better decisions, whether that means choosing more impactful investments or rethinking their company's entire business model.
3. measuring your carbon footprint (carbon footprint, Climate Clever, Pathzero), These software's makes reporting easier by providing information about the key ESG issues of CO2 emissions at every stage throughout production or delivery processes. The ability to understand how carbon-intensive a business is, then it can be used to determine the risk of investments, and thus whether or not they're worth making. The idea is that if one company is determined to have better-than-average ESG performance, then it will outperform other companies whose ESG performance is not as good. This may in turn result in higher market valuation for these companies (and thus better returns).
Carbon footprint:
Carbon footprint tracks and reduces carbon emissions at the source; as much as possible to compensate for unavoidable emissions, via carbon offsetting to render their activities to be net-zero carbon/carbon neutral. With this action, organizations protect both environments and their own businesses through better sustainability credentials that allow them to maximize commercial opportunities, enhance their brands, engage stakeholders, and make theirs better businesses to work at.
Climate Clever:
The Climate Clever process involves measuring, action, tracking, and offsetting. You can measure your baseline emissions using their carbon calculator. Then take action by using their action library, where a business can choose from a growing list of actions that will help reduce their footprint and save them money. Through their smart analytics tools, a business can track their progress and offset their remaining emissions to become carbon neutral.
Path Zero:
Pathzero delivers a suite of online tools and on-demand experts for businesses' needs to measure, reduce, offset and publicly disclose corporate carbon emissions. The Pathzero platform provides transparency on how greenhouse gas emissions are estimated and the supporting research that has been performed to support the calculations.
Xpansiv:
Xpansiv is a global marketplace for ESG-inclusive commodities. Xpansiv brings transparency to markets, empowering participants to value energy, carbon, and water to meet the challenges of an information-rich, resource-constrained world. We're the marketplace for an ever-expanding ecosystem of environmental commodities–like RECs, offsets, and differentiated fuels–that accelerate the transition to a net-zero future.
When it comes to the environment, every small step of action helps. Reducing one's carbon footprint is a great way for businesses to contribute and genuinely show their customers and society that they care about the environment. As we've seen, there are many ways in which companies can reduce their emissions but for the majority of SMEs, this simply isn't possible due to the complexity of these programs for smaller organizations. In order to accurately measure an organization's carbon footprint and continually manage them, it needs to be properly integrated across other business functions and systems.
Contact us to discuss how your organisation can reduce ESG risks, create an effective ESG strategy, reduce their carbon footprint and better manage ESG risk in your supply chain.