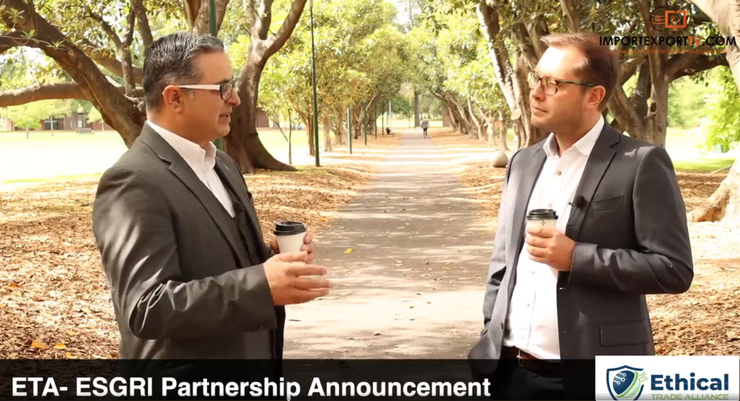 Media Release – March 2, 2022
ESG Impact (ESGI) is pleased to announce its partnership with Ethical Trade Alliance (ETA).
As an alliance partner of the ETA, ESGRI's cutting-edge technology to help businesses improve and report their environmental, social and governance (ESG) performance will be promoted across the ethicaltradealliance.org platform globally.
ETA brings together the world's best providers of ethical and sustainable products and services in a single, user friendly global platform to industry associations and their members.
This partnership delivers further focus on sustainability, with many investors wanting to be fully across whether the companies they have sunk funds into are going about their business in an ethical and sustainable way.
ESGRI offers access to a wider variety of markets, helping businesses navigate complex ESG reporting frameworks and projects by connecting them with responsible investors, ESGRI Managing Director James Cronan says. "It made sense for us to look at the partnership with someone like ETA due to that global reach and understanding of what's happening in the market," Cronan says.
"There's a lot of trends happening in ESG at the moment and it's really challenging to navigate that landscape; there's a whole range of products being developed and changes to what is sustainability and ESG, so I think it's a natural partnership for us."
With a changing demographic, a new generation of investors are aligning their personal values with their investments, ETA Founder and Director Lawrence Christoffelsz says. "ETA is rolling out a whole range of experts, products and services like ESGRI to help customers navigate the rapidly-evolving space, encompassing across every aspect of the business," Christoffelsz says.
"Whether it's procurement, sustainability or making sure you're putting back into society through governance and environmental and social, what ESGRI does is a perfect fit and it makes sense for us to showcase and provide that guidance."
Ethical Trade Alliance.org (ETA) is a new, innovative platform offering everything from state-of-the-art sustainable supply chain products and services, right through to ESG/CSR/Modern Slavery online training to independent modern slavery and sustainable procurement audits.
Consulting partner ESG Impact (ESGI) provides ESG consulting services and help to businesses of any size, any where in the world.
For any enquiries, contact ESGRI Managing Director James Cronan at james.c@esgri.com.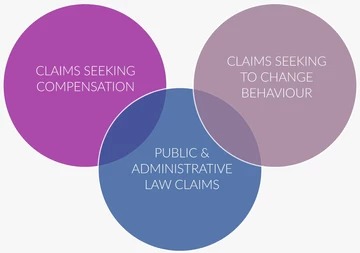 The last 12 months have seen some more very significant developments in this space, with 2021 shaping-up as being at least as controversial, as courts continue to provide greater clarity surrounding the mechanisms providing returns to litigation funders and overlapping class actions; stakeholders await the first Group Costs Order under Victoria's contingency fee scheme; and participants work their way through the consequences of recent legislation designed to restrict class actions in Australia.
Update on class actions in Australia | International Bar Association (ibanet.org)
A wide range of Sustainability-Linked leans are increasingly in demand for Australian funds and borrowers with issuances such as:
AirTrunk – $2.1 billion corporate sustainability-linked loan.

CBA sustainability-linked loan for Agriculture

Frasers Property – Secured a $300 million five year sustainability linked loan

ISPT – Secured a $2.8 billion sustainability linked loan facility
NAB launched specialist derivative products tied to environmental, social and governance (ESG) targets. https://www.miragenews.com/nab-extends-offering-of-esg-derivatives-to-623327/
Contact us to discuss how your organisation can reduce ESG risks, create an effective ESG strategy, reduce their carbon footprint and better manage ESG risk in your supply chain.